WINDMILL THE REVOLVING EASEL
PROVIDING ARTISTS' A NEW DIMENSION OF CREATIVITY
Patent 7,380,765
Awarded Best New Product at the 2007 National Art Materials Trade Association Conference
REVOLVING ARTIST EASEL
revolves
the canvas or workpiece 360 degreees and brings the artwork to the artist
STUDIO ARTIST EASEL
for all paining mediums (a very creative tool for watercolor artists)
CONVERTABLE ARTIST EASEL
positions from
vetical to horizontal and any angle in-between
ROTATING ARTIST EASEL
for your most productive brush, or palette knife stroke
WHEELCHAIR ACCESSIBLE ARTIST EASEL
UNOBSTRUCTIVE PAINTING SURFACE --- INCLUDING THE CANVAS EDGES
REDUCES FATIGUE
associated with lengthy painting sessions
CANVAS IS ALWAYS BALANCED ---
Arms and End Brackets
together automatically adjusts to the canvas size and
CENTER
the canvas around the axis of rotation.
When rotated the canvas stops at the position you select -- does not free-wheel A very
UNIQUE, VERSITAL, AND CREATIVE TOOL
for artists
Artrageous--Lauri's Halloween Video Using the Windmill Easel
Also, for some fantastic art and lessons, please visit
www.Rachaelmccampbell.com
Facebook: Rachael McCampbell art Instabram: @rmcCampbellart
ATTACH MOST ANY SIZE CANVAS INCLUDING ROUND, OVAL, WOOD PANELS, AND

WATERCOLOR BOARDS
20 POUND MAX WEIGHT LIMIT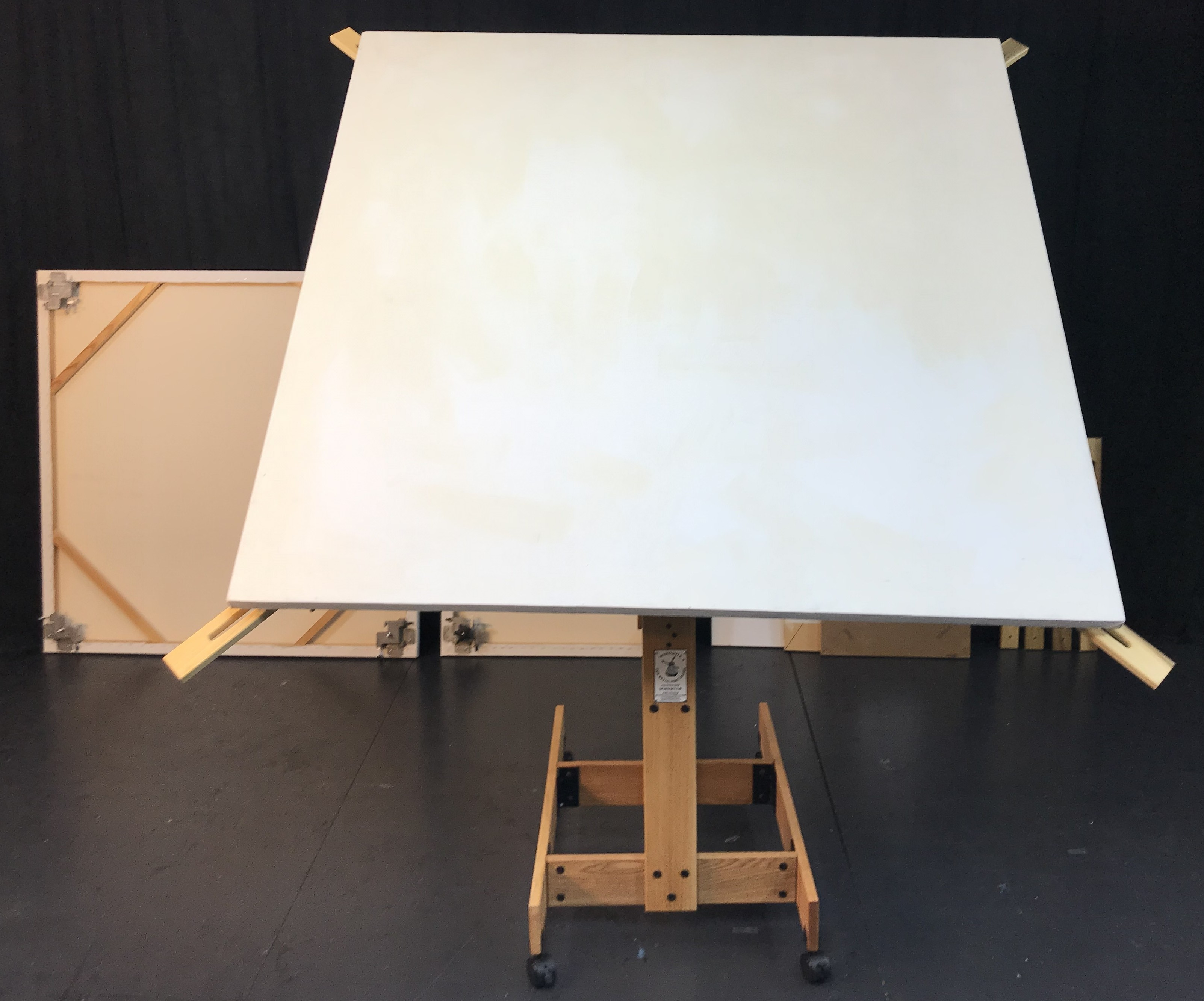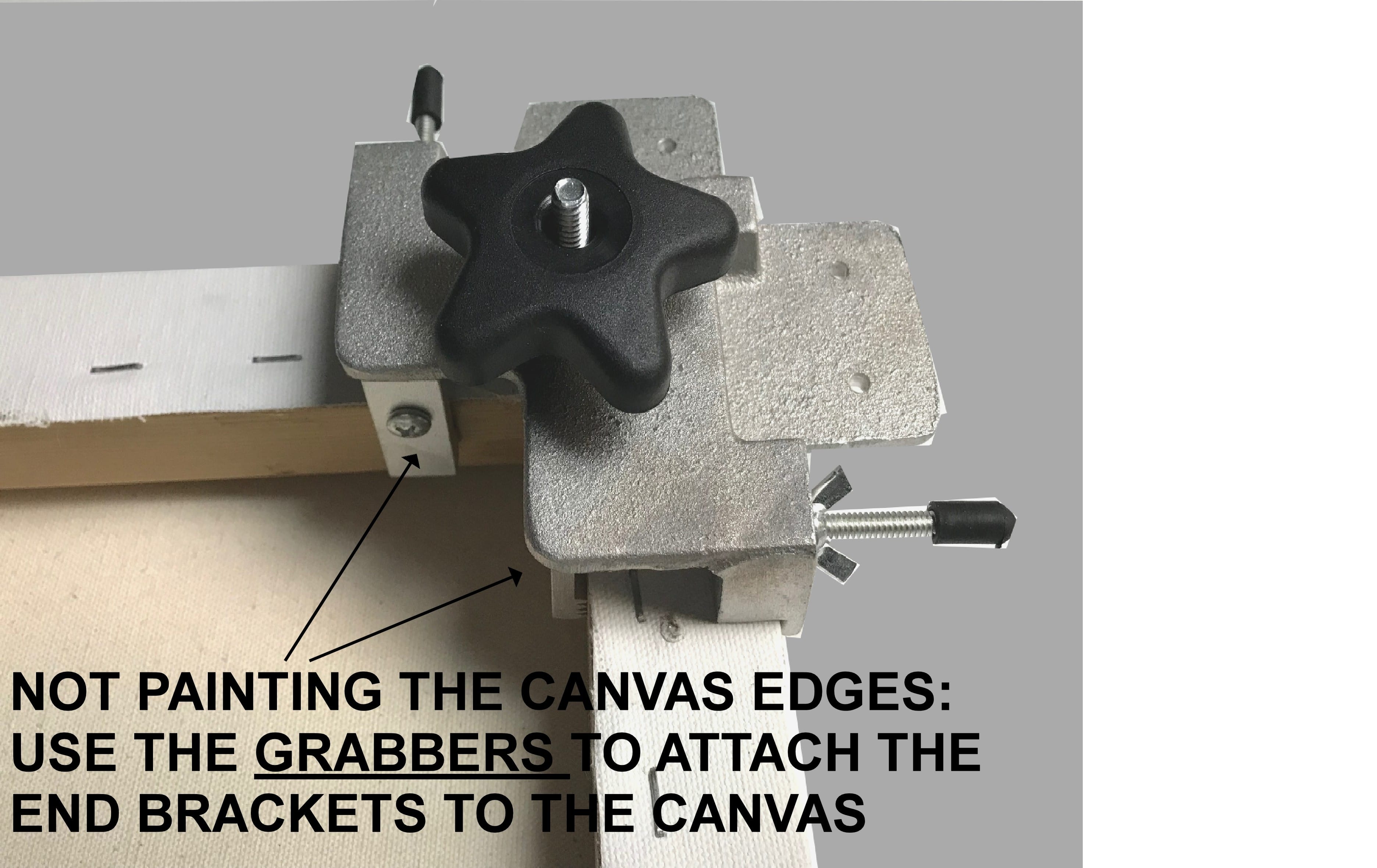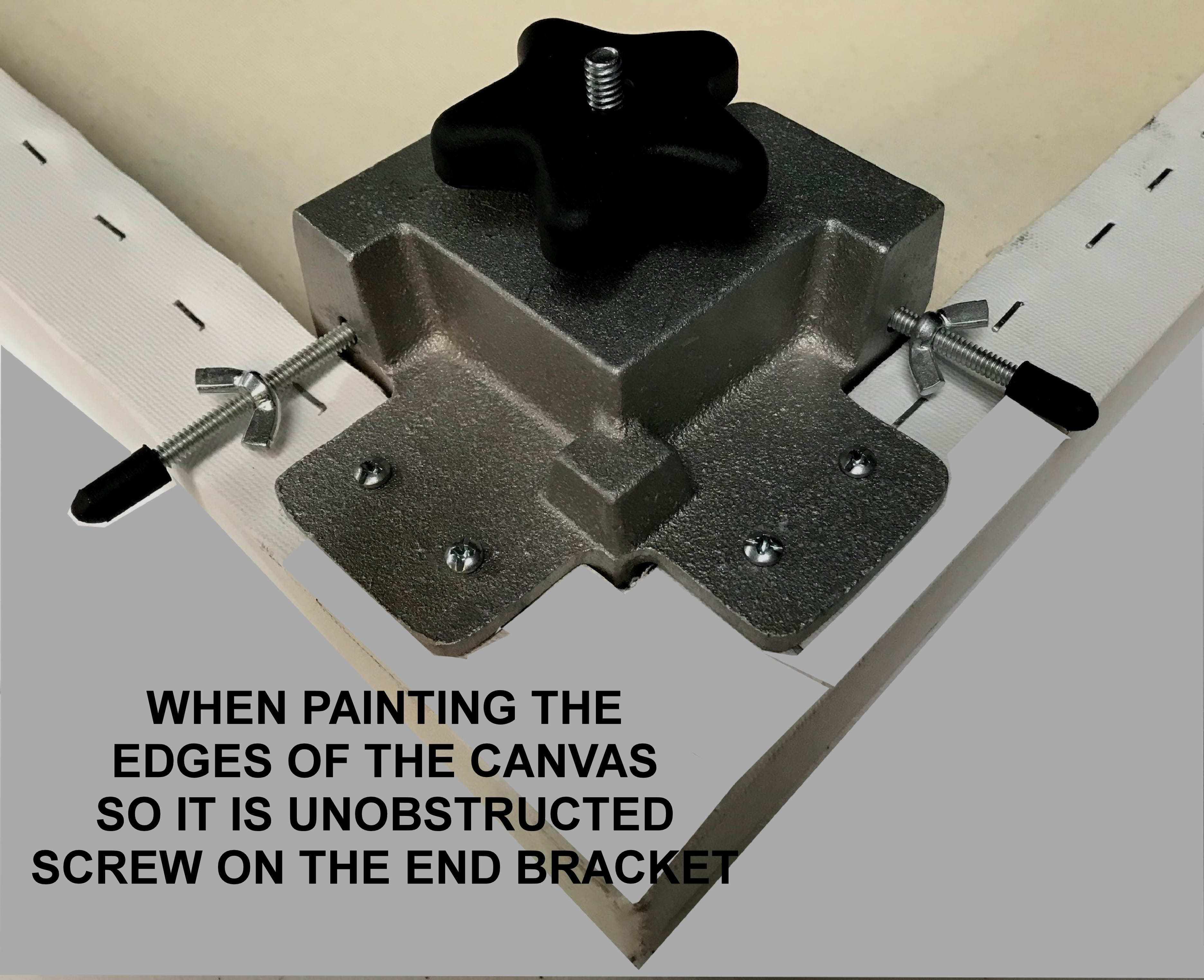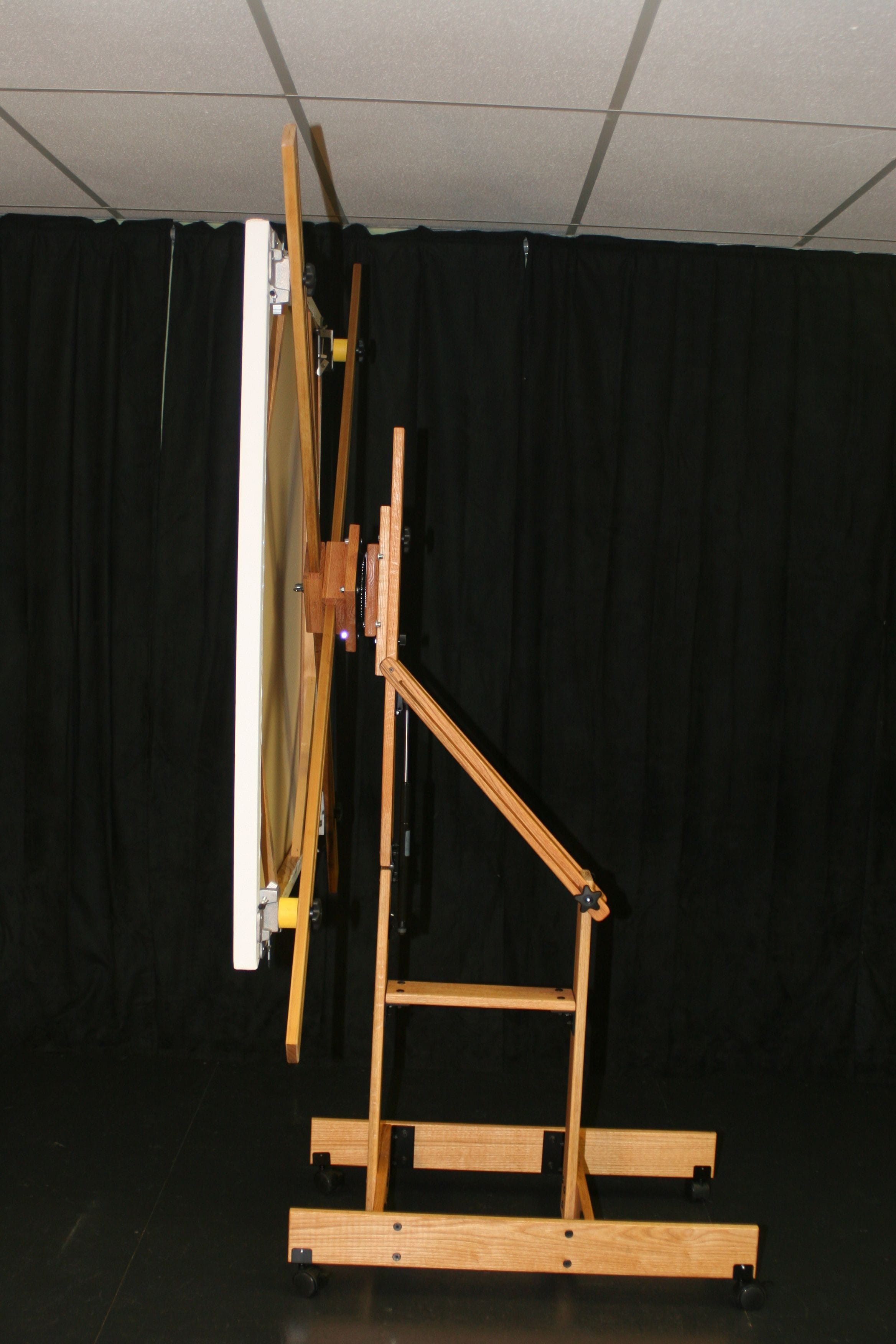 CANVAS SIZES FROM 3 X 3 INCHES TO 48 X 72 INCHES AND ALL SIZES IN-BETWEEN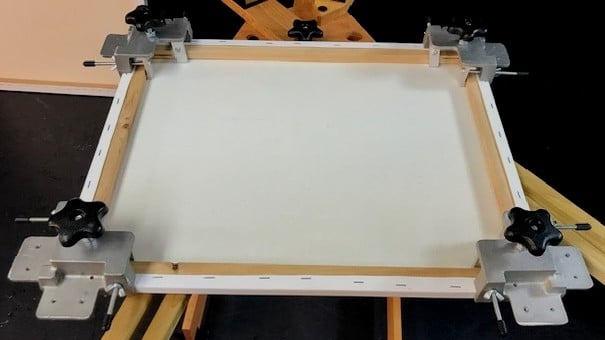 THEATER SET PRODUCTION APPLICATIONS
NO BENDING OVER OR CLIMBING ON A LADDER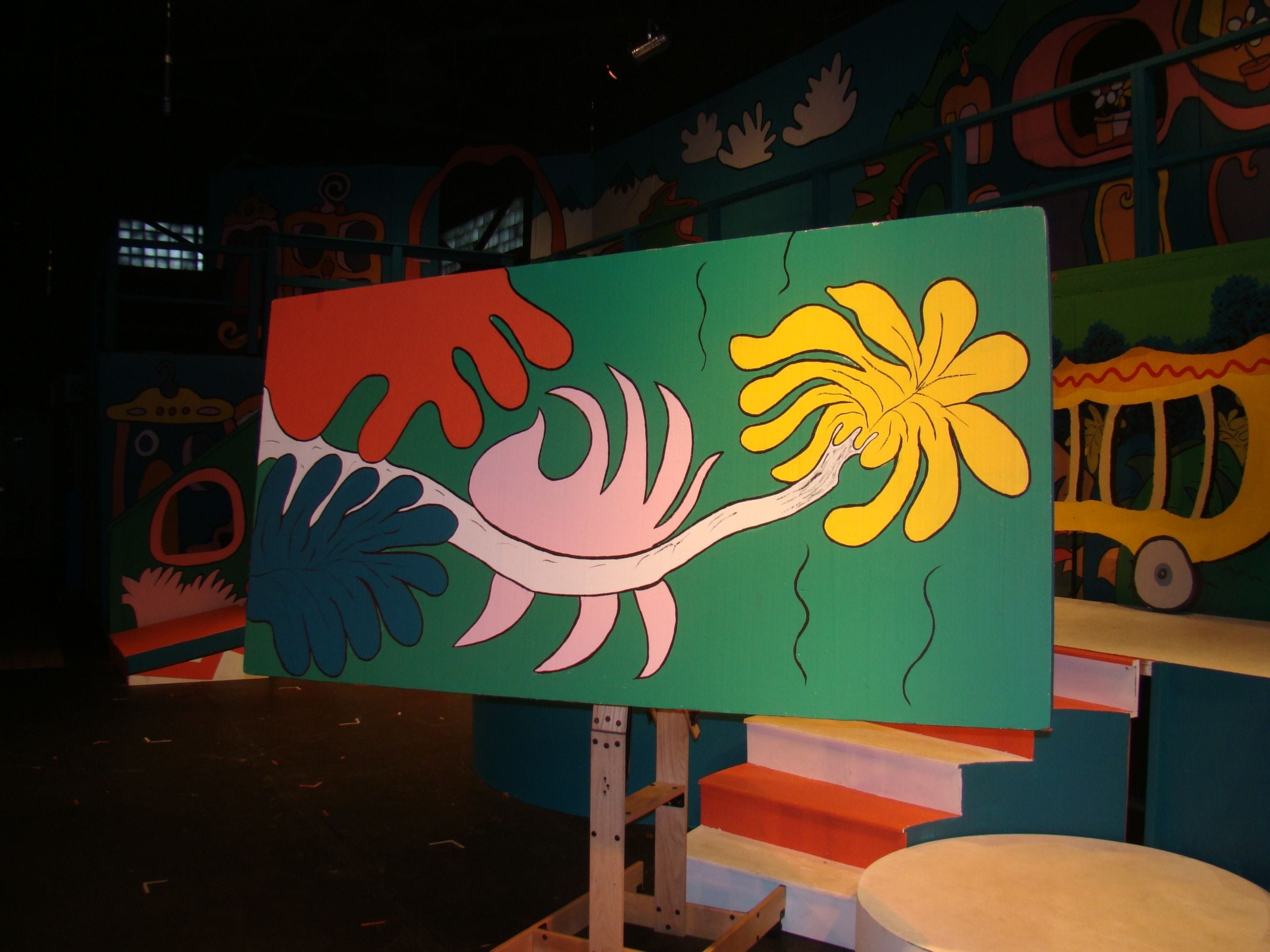 4 X 8 FOOT STYROFOAM PANELS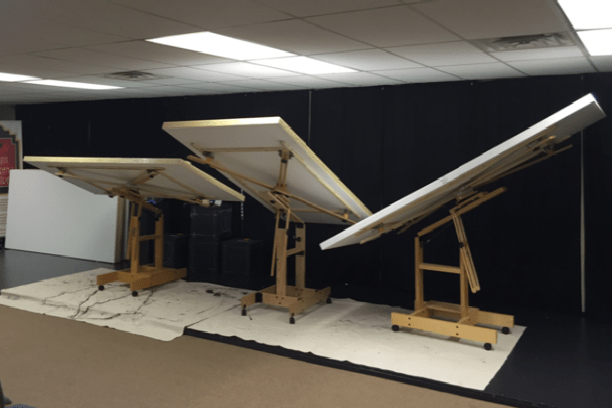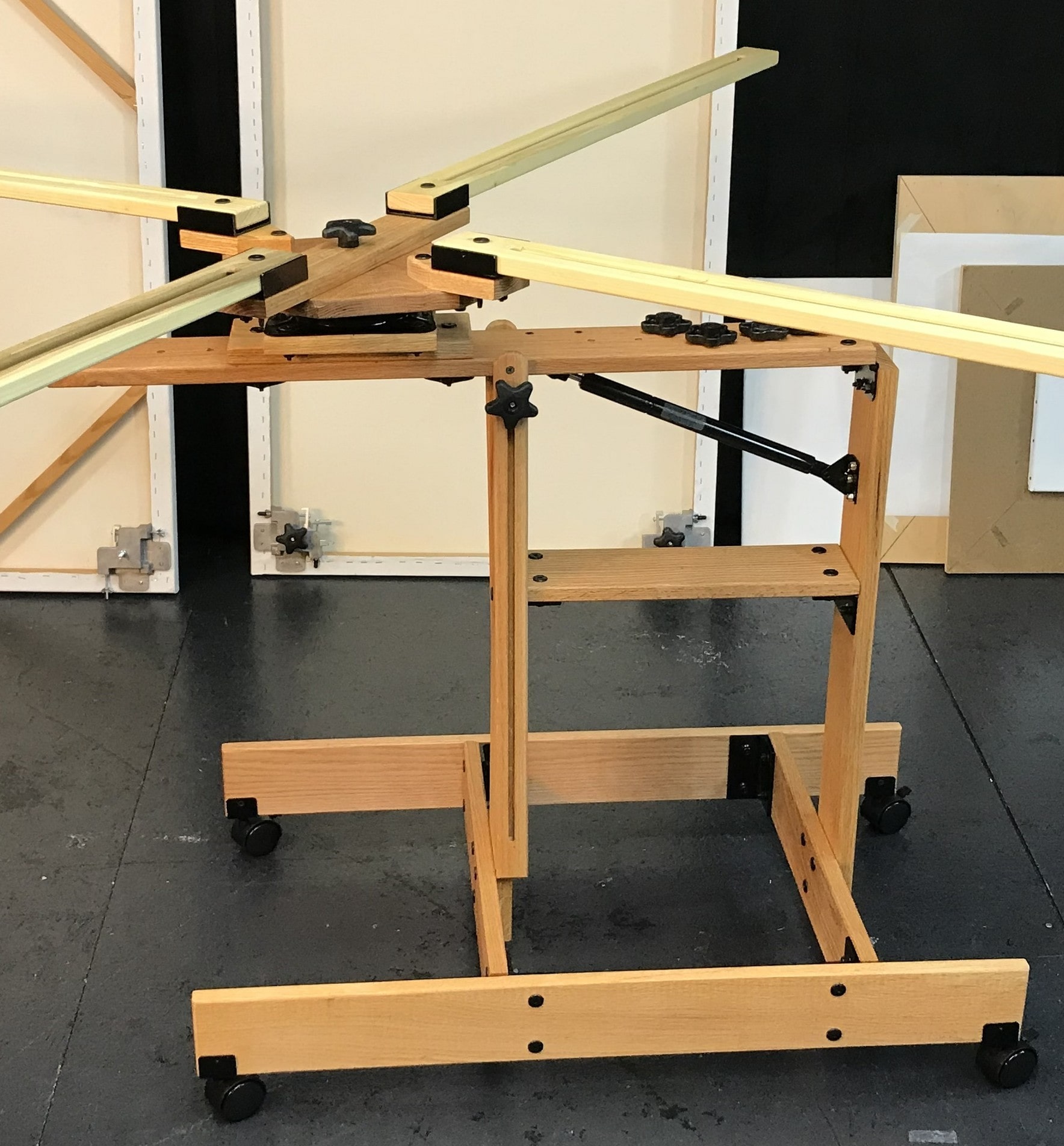 WINDMILL

STUDIO EASEL Includes: * Easel Base * 2 sets of Arms * End Bracket Set

PRICE: $725 PLUS SHIPPING
ARMS COME IN 2 SIZES.
LONGER ARMS ARE FOR
THE LARGER CANVASES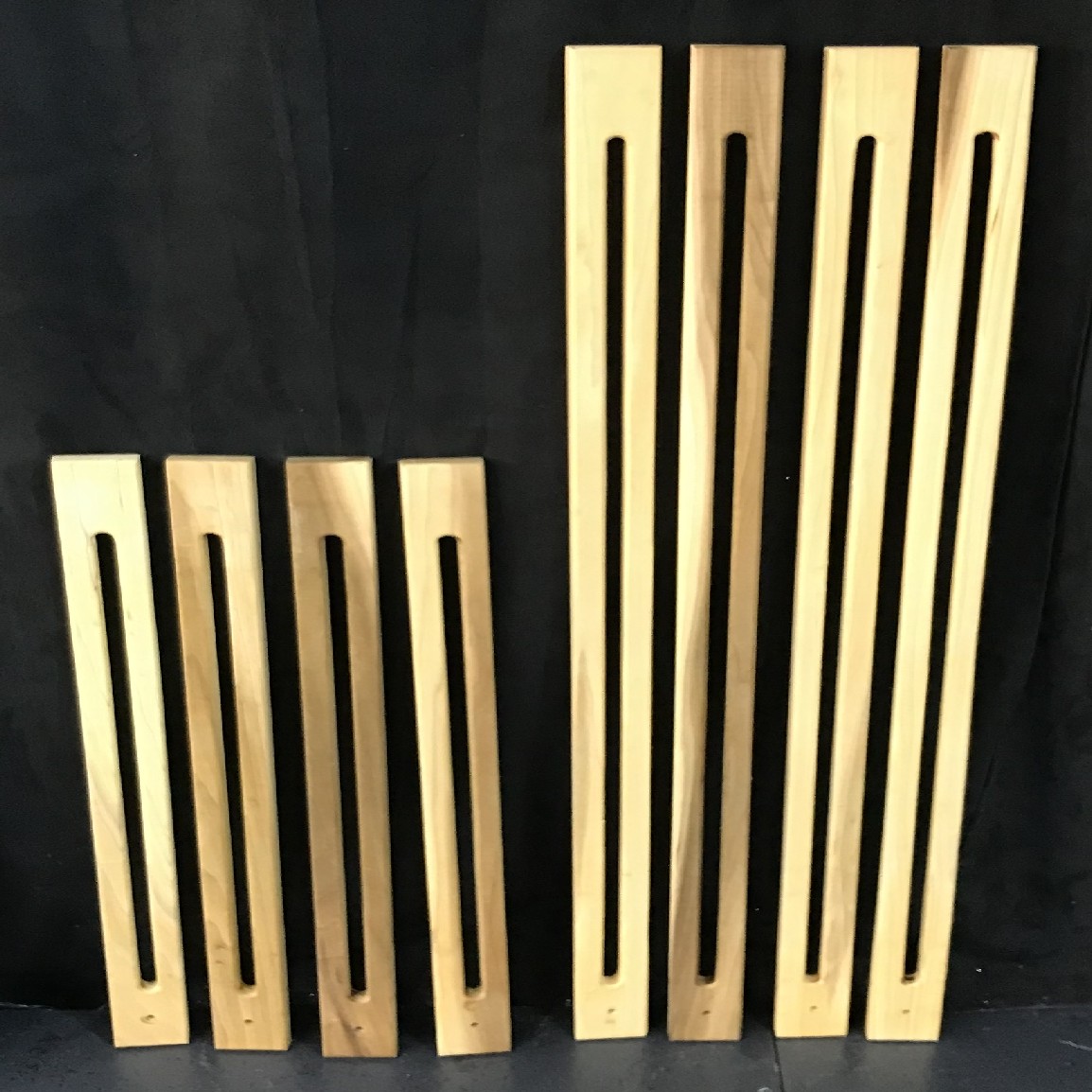 WINDMILL

PIVOT ASSEMBLY
Includes:
* Pivot Assembly
* 2 sets of Arms
* End Bracket Set
PRICE: $260 PLUS
SHIPPING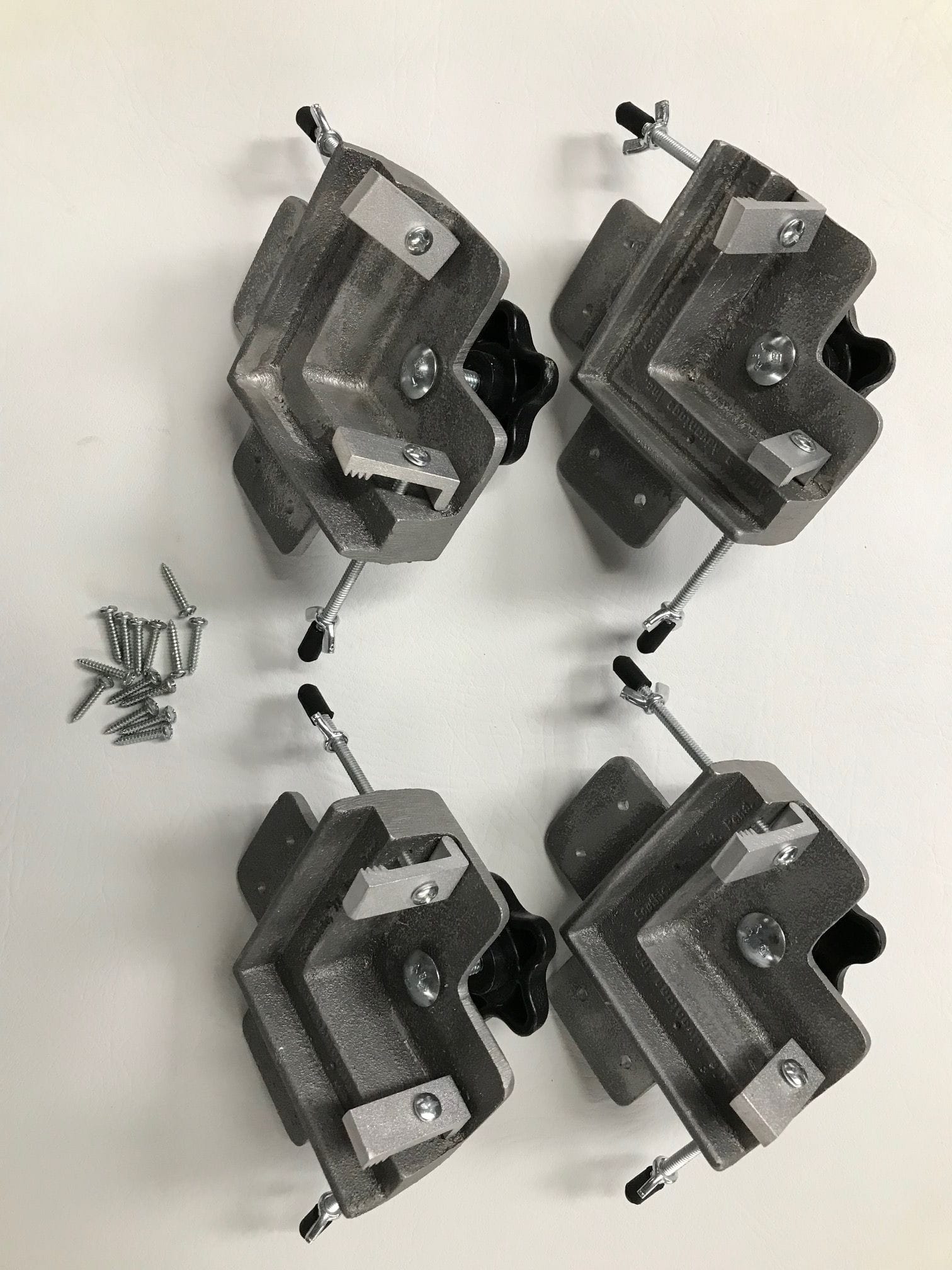 WINDMILL

END BRACKET SET

PRICE: $80 PLUS SHIPPING
Would you like more information?